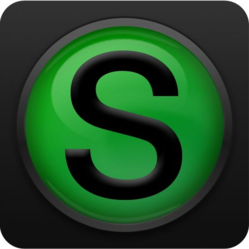 Sōsh is an iPhone app (works on iTouch & iPad) designed to help teenagers and young adults with special needs, particularly Asperger's Syndrome, develop their social skills.
It focuses on five essential abilities for social skills development: Relate, Relax, Reason, Regulate, and Recognize. These "5R's" serve as a road map for individuals who want to be social, but may have faced obstacles in the past; and also serve as a guide for parents, teachers, and therapists hoping to encourage and assist individuals with their social goals.
You start by answering a questionnaire to determine which tools within the app are going to be most useful. You can download the free Lite Version to explore the app with a free 7 day trial, and the full version costs around $40.
For more information, please visit http://mysosh.com
For: Students with Special Needs
Requires WiFi?: No
Cost: Free 7 Day Trial (Download)version, Full Version: $41.99 AUD (Download)