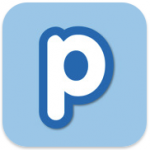 Popplet is a hugely popular mind-mapping tool which enables teachers and students to visually represent and organise information using text, hyperlinks, images, and sticky notes (popples). Available as a web application (beta, via subscription) and iPad app, Popplet is remarkably simple to use, and is suitable for all ages.
Popplet requires a free account (we'd suggest creating class / group accounts for students), and completed 'popplets' can be saved as JPG or PDF files, embedded into web pages, or shared via Twitter, Facebook, and Email. Printed popplets make great classroom displays.
If using as a web app, teachers may be interested in the Popplet Education Licensing scheme.
For: Teachers, Students (Early Childhood through to Secondary)
Cost:  Popplet Lite is free, but we highly recommend the full featured Popplet app, which is available for $5.49AUD (Download Link). The full app allows users to sync Popplets across devices and the web. 
Requires WiFi: No, but required to obtain images from online sources.
Educational Applications
Create curriculum plans, mind maps, shared bulletin boards, scrapbooks, photo galleries,
Remember, organise and comprehend new information
Map concepts and create timelines
Use to assist note-taking and planning for writing
Enable real-time student collaboration via shared 'popples' – on iPads / iPad and web.
Use Popplet as a presentation tool (Click here for details)
Click here for more creative ideas 
Recommended Reading