Project and share the learning on a big screen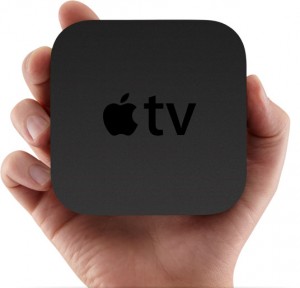 iPads are essentially designed for individual use, yet in classrooms we often need to show and share the learning processes.
Traditionally we use interactive whiteboards where a computer is linked via a cable to a large touch screen attached to the classroom wall. This allows the computer technology with digital content to be projected and shared. This can create a didactic situation where the teacher has to be in a position close to the front of the classroom to operate the Interactive whiteboard, and not circulating in the classroom engaging with the students and monitoring their work.
Apple TV is a small device costing approximately $100 that allows the teacher and the students to connect their iPad, iPhone or iPod touch wirelessly to a TV screen or a  data projector to show their screen and share their work with the class.